Plans for the redevelopment of the Friars Close estate in Bankside have recently been registered with the London Borough of Southwark.
Plans submitted by developer The Friar's Close Regeneration LLP is a joint venture between Mount Anvil Ltd and the housing association, Riverside Housing Group ("Riverside"), who is a registered provider and the freeholder of the Site, who are working together to bring forward the regeneration proposals.
The development team has appointed architects Allies & Morrison and Exterior Architecture to produce proposals for the site.
The plans seek the demolition of the 28 existing social rent homes, all of which are 2 and 3-bedroom properties that are poor quality and that fall well below modern housing space standards and building regulations.
To be replaced if approved of a twenty-one-floor building as well as a 99 sqm, commercial floorspace at the ground level.
Of the 136 new homes proposed; 75 of these will be for private sale, 11 for intermediate, and 50 for social rent. The net increase will be delivered through the form of 22 new social rent 11 Intermediate – Shared Ownership homes.
On a habitable room basis, 54% of the new homes will be classed as affordable, calmative the scheme if approved would contribute 6% towards the borough's wider annual housing target.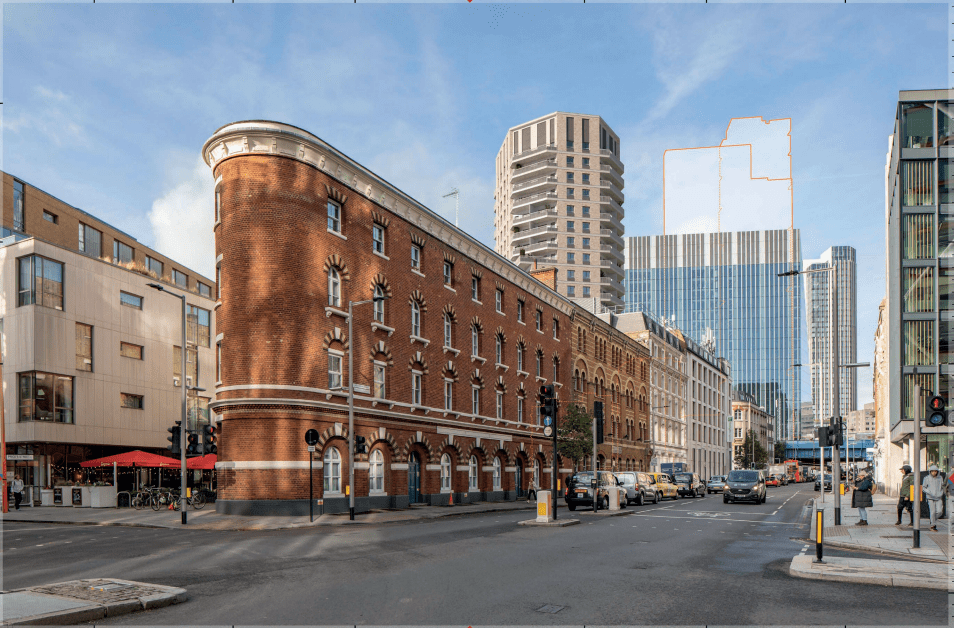 The site's location which is well served by public transport, including less than five minutes to Southwark underground and Blackfriars national rail, lends itself to being a car-free one, with the exception of disabled blue badge parking, with a net increase of three.
Future households will be ineligible for obtaining resident permits for parking within the surrounding Controlled Parking Zone (CPZ).
A total of 395 long-stay and 14 short-stay cycle parking spaces will be provided in 8 dedicated cycle stores for the proposed development, in line with the Council's minimum cycle parking standards.
However, there are concerns about the impact of this new building in terms of the reduced hours of sunshine from residents' homes at Grade II* Hopton's Almshouses.
After the 30th of March our home on Twitter will be moving, consider following to @constructingldn to avoid disappointment.