A detailed masterplan for comprehensive mixed-use redevelopment of the Blenheim Shopping Centre, adjacent to High Street Penge situated in the London Borough of Bromley.
Proposals submitted by Hadley Penge LLP, a joint venture between Hadley Property Group and Laitmer by Clarion Housing Group, the private sale development arm of one of London's biggest housing associations.
Architects Fielden Clegg Bradley Studios (FCB) have been appointed as the leading project architects.
The existing site is served by three national rail stations within 11 minute's walk, with a high public transport access ideal for taller and denser encouraged within the London Plan.
The 250 new homes proposed for the current retail exclusive site, would be split between four buildings that would range between 3 and 18 floors.
Delivering 35% affordable homes based on habitable rooms would deliver 80 affordable homes based on the total number of units proposed at 32%.
The affordable housing tenure will be providing approximately a 59/41 tenure split between Social Rent and Shared Ownership based on habitable rooms.
This would equate to 38 Social Rented Homes and 42 Intermediate Homes, delivered as Shared Ownership homes.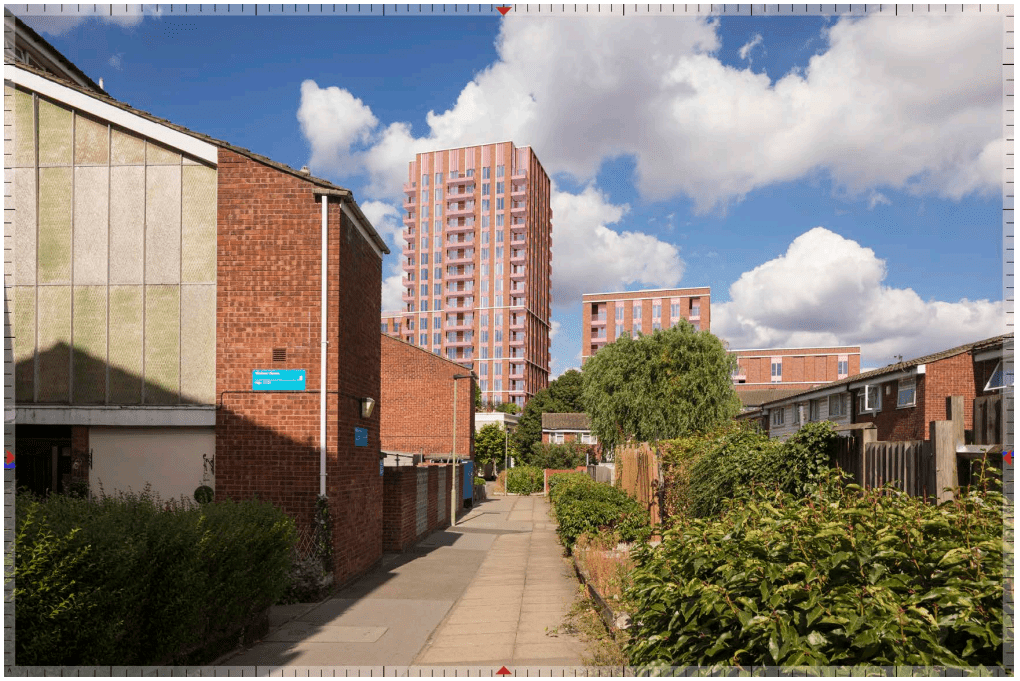 The scheme will also improve pedestrian access throughout the site and new public squares.
It is proposed that 24 car parking spaces within a dedicated parking podium car park on the ground floor, of which 17 will be a re-provision for the existing Blenheim Centre multi-storey car park and seven as a re-provision for the unmarked informal parking of seven theoretical car parking spaces on the northeastern side of Evelina Road.
The scheme will be car-free due to the scheme's high access to public transport, with the exception of those for disabled blue badge holders. Car-free lifestyles are further encouraged through 449 cycle parking spaces.
This prospective increase in density in a broadly suburban location is likely to garner significant opposition, a similar scheme to this in nearby Orpington was pulled after a community lead the opposition and backed by the local conservative MP.
However, according to Bromley's own housing supply trajectory which was published in November 2021, the report concluded that the council does not have sufficient housing land to meet its own targets. Currently, the borough is failing short of its 5-year supply requirement by nearly 1,000 homes. This is further compounded by the housing waiting list of 2, 408 households on the list as of 2020/21.
After the 30th of March our home on Twitter will be moving, consider following to @constructingldn to avoid disappointment.