Proposals by applicant Healey Development Solutions (Broadway) Ltd, for the proposed redevelopment of the Tolworth Tower Complex in the Royal Borough of Kingston-upon-Thames (RBKT).
Tolworth Tower originally built as an office complex stands at 81 meters containing 22 floors, completed in 1964 and designed by R. Seifert and Partners.
The site is situated on the juncture of Tolworth Broadway, the interchange with the A3, and less than 5 minute walk from Tolworth national rail station, served by six trains per hour to; Wimbledon, Clapham Junction, Vauxhall, and London Waterloo.
Within the longer term, the scheme is on the safeguarded route of Crossrail 2. However, it is probable that the scheme will need to reduce in scope, to curtail the ballooning £40bn cost of the regional version of the 2015 consultation proposals.
Since 2015 the derelict office complex has been subject to three separate applications with the most recent application in early 2021 being refused by the planning inspectorate on the 17th of June 2022.
Reasons for refusal included; the effect on the character and appearance of the site and surrounding area, whereas the proposal would provide acceptable measures in relation to energy, affordable housing provision, and the lack of housing with three or more bedrooms.
Revised plans following pre-planning consultations, see the number of homes reduced from 499 to 492, a reduction of seven homes compared to the 2021 scheme.
Doubling the office floor space, increase in the size of the public realm, and redesigning the two new towers in a manner closely mimicking the locally architecturally significant 1960s office tower.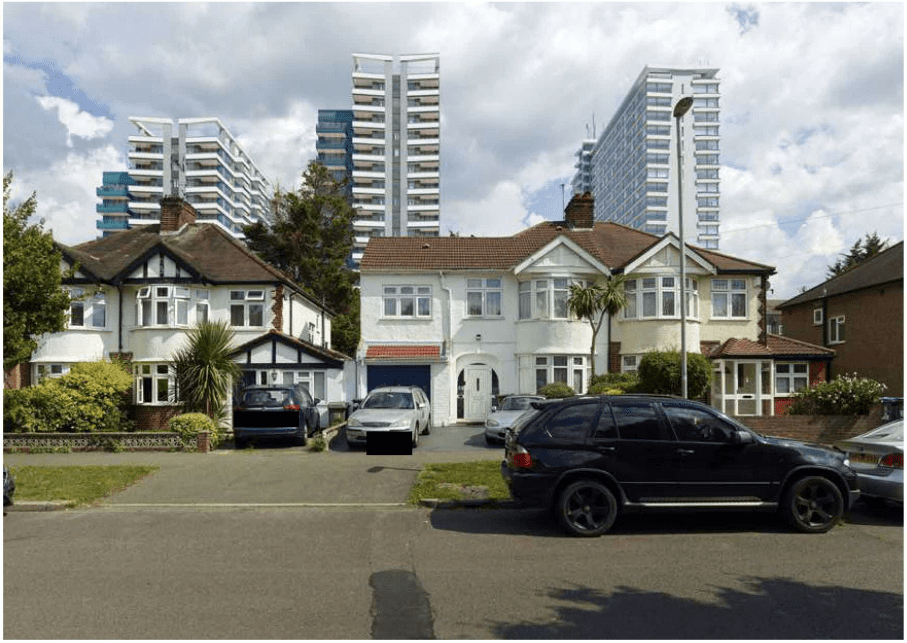 Proposed works include the renovation of the existing curtain wall on Tolworth Tower, with the conversion of most of the floors to 261 residential homes, with 69% of these being one-bedroom homes. These are expected to be for market sale.
Whereas the new builds of 13 and 19 floors will contain 132 and 261 homes respectively, with the income-restricted new homes delivered on the lower floors of the and existing converted to residential buildings.
The current upper floors of the car park used by M&S customers will be converted into landscaped amenity space for future residents, with a hopeful dramatic increase in biodiversity.
Finally, within the financial viability assessment, it concludes that the scheme as proposed if delivered would have a negative residual land value of -£3,155,000. With the benchmark land value agreed at £5,743,000 with a negative residual land value of £8,898,000.