Plans for a 20-floor replacement tower on the Clem Atlee Estate in Hammersmith & Fulham were approved by Micheal Gove the Secretary of State for Levelling Up, Housing, and Communities.
The scheme initially revised the tower which was granted full planning consent by the local authorities' planning committee in September 2021, which was then re-examined by a planning inspector following his predecessor Robert Jenrick's intervention,
Jenrick acted following complaints about the height of the scheme, including from Greg Hands, local MP and trade minister. Hands responded to the news by tweeting: 'We need more homes – but not more tower blocks – in Fulham".
This consequently resulted in 133 households being in temporary accommodation for much longer as well as the six-figure sum, to cover the covering of housing costs whilst those households were living in unsuitable temporary accommodation for a prolonged period of time.
The now-approved scheme will be named Edith Summerskill House after a previous block of flats that was demolished in 2017, having stood empty since 2011.
The residential units would all be affordable housing units, 105 (79%) of which would be social rented, 28 (21%) intermediate rent units, with a tall building that has stood on this site for most of the last 60 years. The estate of which it sits within Clem Attlee Court opened in 1957.
The local authorities' local plan which was adopted in February 2018, illustrates a picture of two varying contrasts.
On one hand, the borough has one of the heightist house prices in the UK, on the other hand, 8 of the borough's Lower Super Output Areas are in the top 10% of the most deprived nationally, which alas includes the Clem Attlee Estate.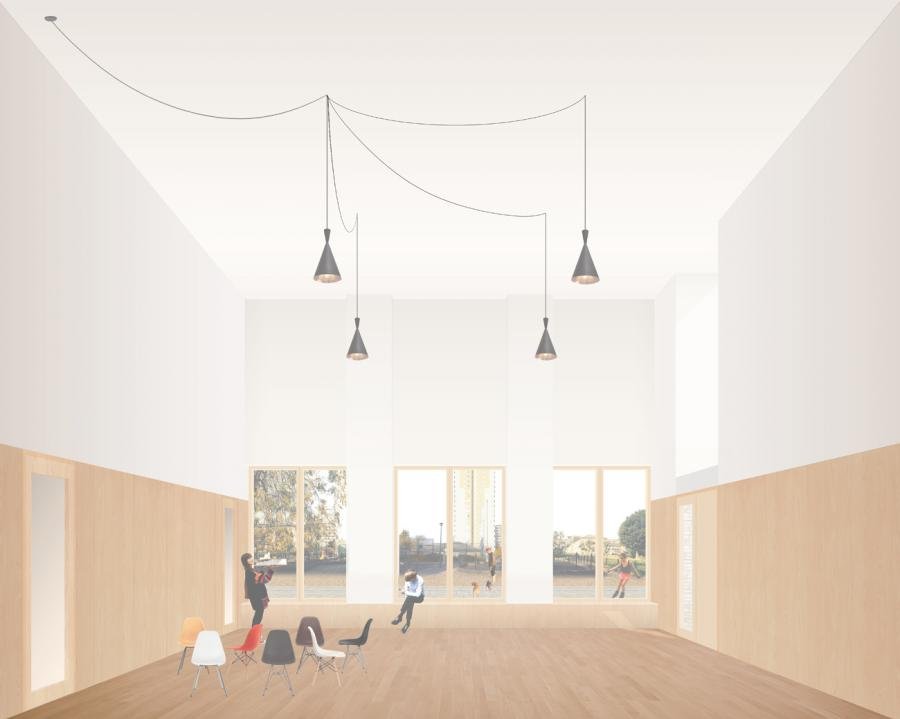 Deprivation and polarisation have led to a range of social ills including high levels of child poverty and lower life expectancy in less affluent parts of the borough almost 8 years lower for men, and 5.5 for women.
There were 1,950 households on the Council's Housing Register, waiting for a home, in 2017.
However, this number is now fast approaching over 3,000 households.
Getting off that list and finding an appropriate home in that borough can take a decade.
There are many, many more households (1,374 in 2017) in temporary accommodation and 17% of households in social rented housing in the borough are overcrowded.