Plans submitted to the London Borough of Brent in March propose four new residential lead buildings on a 1.26-hectare site, adjacent to; the North Circular, Harrow Road, and Stonebridge Park tube station.
The scheme surrounds a building called Wembley Point, a 22-floor tower built in 1965 that is the tallest building, by far within the area.
It received planning in 2019 for a change of use from office to residential use under 'permitted development'.
The redevelopment has been completed and will provide 439 residential units over 21 floors, managed rental under the brand of Wem Tower.
Plans for the 515 new home scheme were prepared by Patel Taylor Architects for client Isreal Canada, with numerous high-rise schemes in Tel Aviv.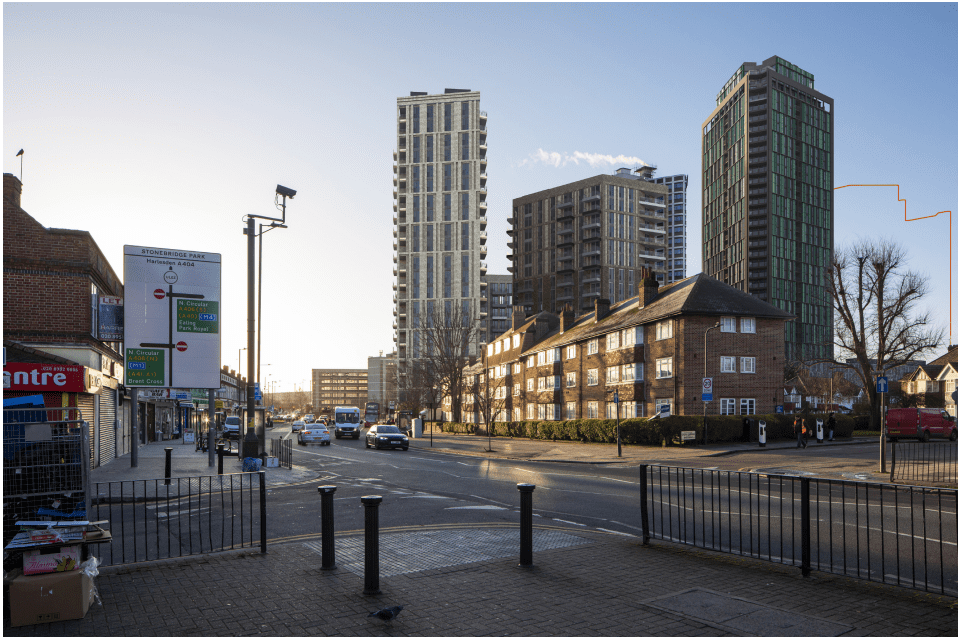 The scheme includes at its tallest a 32-floor tower that would provide 266 flats for private sale, and 249 mixed-tenure homes including social rent within three blocks of 10, 16, and 20 floors.
For the residential component, 35% of the dwellings are affordable homes with a policy-compliant (of the London Plan threshold approach) tenure split intermediate/social 30/70%.
The scheme has come under criticism from residents of Wem Tower, targeted at the developer for the lack of notice of the intention to submit the new proposed scheme.
Concerns in particular range from the noise during its construction as many more will be working from home and the temporary, loss of car parking spaces will be later be provided when the scheme completes in the late 2020s.