A hybrid planning application has been submitted to the London Borough of Haringey, for the part retention and part demolition of the former St Ann's hospital complex in North London.
The Barnet, Enfield, and Haringey, Mental Health NHS Trust began moving to new modern premises in August 2020, with some buildings refurbished and the rest that is surplus to requirements. This land was sold to the Greater London Authority (GLA) in 2018.
Proposals submitted by Catalyst Housing Ltd, Catalyst by Design Limited, and Hill Residential Limited, propose the phased redevelopment of the project known as St Ann's New Neighbourhood.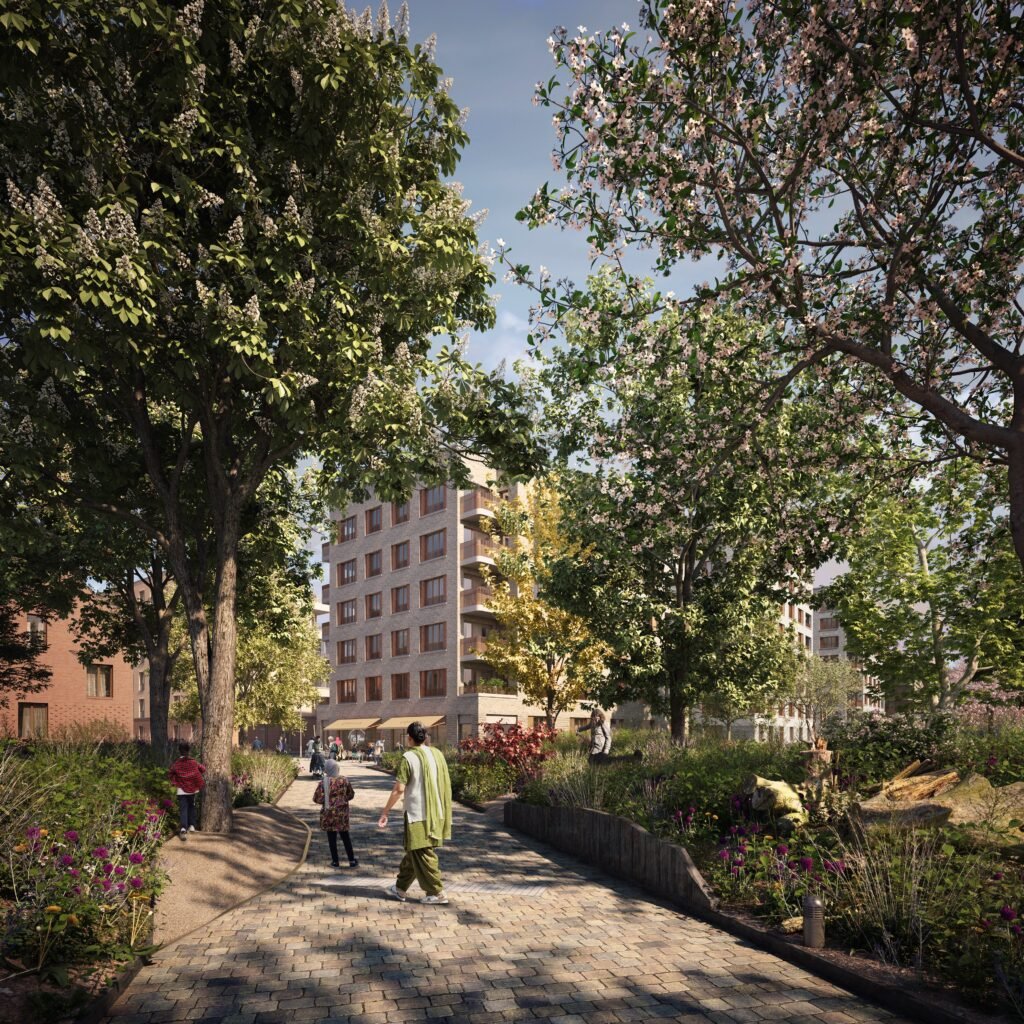 Harringay Green Lanes is the nearest rail/underground station which is, approximately a 1km walking distance to the southeast of the Site with Harringay station and Seven Sisters approximately a 1.3km-1.4km walking distance from the site. There is no dedicated cycle infrastructure within the vicinity of the site.
The scheme is envisaged to be delivered over four phases, with the first phase 1A submitted in detail with the remaining three to be submitted in due course.
The initial and currently old submitted phase seeks to deliver 329 new homes, which includes 38 London Affordable Rent – Older Adult homes, 22 London Living Rent, 34 Shared Ownerships, and 145 Private Sale homes.
Thirteen new buildings will be built across the proposed scheme ranging in height from 3 to 9 floors, with these taller buildings being located towards the lower half and the southern segment of the site up against the railway line.
The requirements for open green space will only slightly exceed 3,275m2 for 0-11-year-olds above the 3,200 minimum set by the GLA, with landscaping proposals slightly exceeding the GLA Urban Greening recommendations.
Currently in place is the mature Peace Garden, which will see the surface area expanded by 193% from 3,920 m2 to the proposed 6,360 m2.