Women's Pioneer Housing (WPH) alongside the housing association London & Quadrant Trust (L&Q), have lodged proposals with the London Borough of Ealing for the demolition of three flat blocks constructed, the first in the 1920s and two subsequent buildings in the 1970s.
Acton Town Underground Station is located directly south of the site which serves the District and Piccadilly Underground Lines with access towards Upminster; Cockfosters; Uxbridge; and Heathrow
The current three buildings between them contain 39 flats, which are all either one-bedroom or studios with the expectation of a single two-bedroom flat.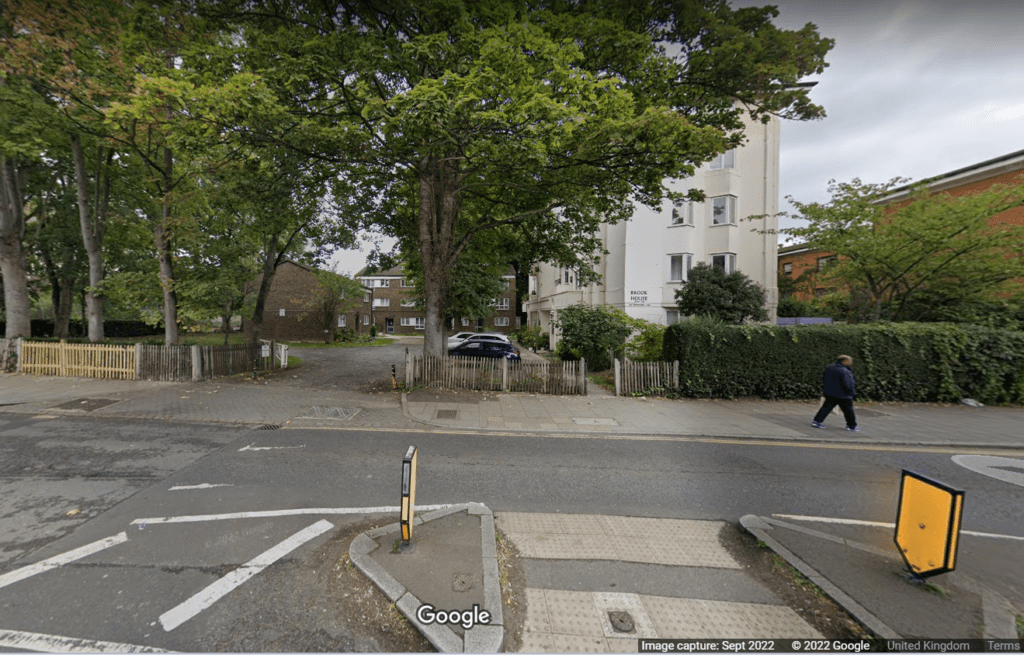 All of the current homes fail to meet the minimum space standards set out in the National Described Space Standards, a one-bed flat size range from 28sqm to 51sqm with the average just 30sqm in area.
Furthermore, none of the homes is wheelchair accessible or by lift or compliant with forthcoming EPC minimum requirements.
The applicant's client group has also been further disadvantaged by the Covid-19 pandemic. Until recently, domestic abuse was not a priority need on the housing waiting list.
Nominations on this basis from local authorities have often been difficult, and this vulnerable group has been difficult to house in standard general needs affordable housing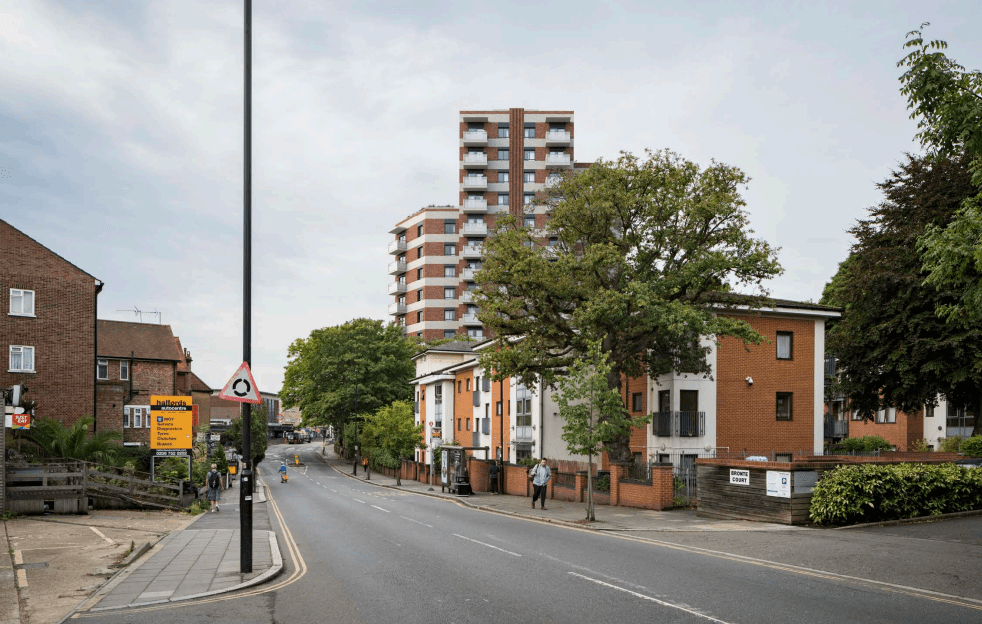 The external appearance has taken influence from Gunnersbury Court located along Bollo Lane just around the corner from the site. Those were built in the 1930s and are of red/brown brick exteriors with white horizontal bands and white balconies with solid balustrades.
Tenancies would remain the same as it has always been since Women's Pioneer Housing occupied the site in the 1920s. All flats would be for social rent, solely with tenancies for women.
If approved it would stand on fifteen floors at the centre of the building, with two shoulders at 11 and 13 storeys. The lowest facing Gunnersbury Lane, stepping up from the existing tall trees to the centre of the building.
All flats have been provided with 5sqm private balcony space or 6sqm private patios (for two-bedroom units). There is a minimum biodiversity net gain of 20.22% resulting from the proposals.
Proposals include a car-free approach in accordance with London Plan policies with the exception of three blue badge spaces located to the east of the site which would all have active electric vehicle charging points.
The cycle provision on site is based upon the evidenced need. It is noted that the flats will
predominantly be used by single residents, the development will be for housing women, and a high
the proportion of residents will be in age groups who typically cycle less (the WPH average is 59 years of age).