Plans for 189 new homes submitted on behalf of the London Borough of Hackney's Housing Supply Programme
The proposal seeks to demolish the existing structures and proposes 189 new mixed tenure buildings within five new blocks as well as a row of terraces.
The proposes no demolition of existing homes and is set to provide 693 sqm of non-residential space.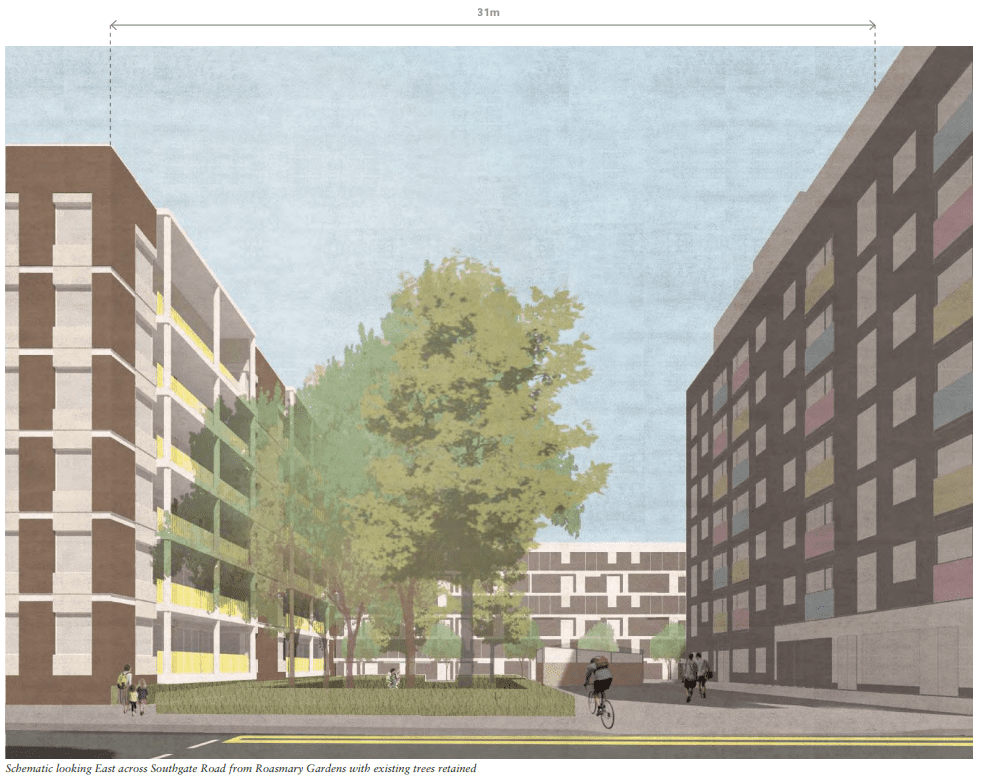 This scheme comes within the borough's target within the London Plan, which sets out a 10-year housing target of 13,280 new homes which slightly exceeds the borough's own housing target of 1,330 new homes per annum running until 2033.
The scheme achieves the London Plan target of 50% affordable new homes, as stipulated within Policy H4 for schemes delivered on publicly owned land to be "genuinely affordable".
As it meets the 50% affordable housing requirement, there is no requirement to provide information regarding financial viability.
In line with these policy requirements, the scheme proposes that 59 social rented units will be
delivered out of a total of 95 affordable units, equating to a split of 62% social rented units and 38% shared ownership units.
The proposals are for a tenure blind scheme, which seeks to deliver the 189 new homes in a dispersed manner throughout the site to provide a mixed and balanced community.
The scheme has been designed by architects Henley Halebrown and Stephen Taylor Architects, the planning statement has been prepared by Tibbals. Those wishing to make representations for this scheme can do so with Hackney Council.